Group / corporate booking
kami siap melayani gathering group untuk outing kantor ataupun private / family gathering, yang mencangkup:
games outbound: games-games team building, ice breaking, kebersamaan
games motivasi: berjalan di bara api (firewalk) – bersertifikasi Firewalk Trainer
corporate insentif & adventure: Rafting, Cruise, Paket Tour
adapun client-client kami berasal dari perusahaan nasional dan multinasional, diantaranya sebagai berikut:
---
penawaran untuk gathering? bisa request penawaran
anda dapat mengirimkan email ke sunburstadventure@gmail.com
adapun informasi yang kami perlukan adalah
rencana tanggal pelaksanaan
jumlah rombongan
budget
permintaan khusus (misalnya harus ada games, pesawat harus bagi 2 kloter, dan lain-lain)
---
Client Gathering Kantoran
Santan Sun Kara
Belitung adventure 2014
Singapore 2015
Bali 2016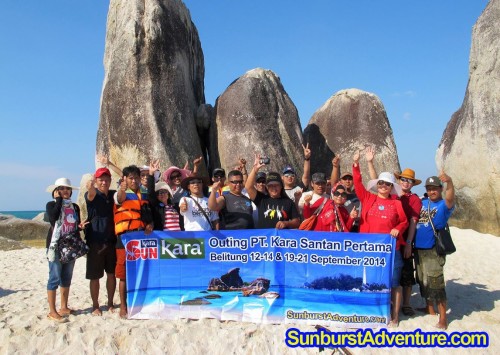 TPM flavour Indonesia 
Singapore city adventure 2014
Belitung adventure 2015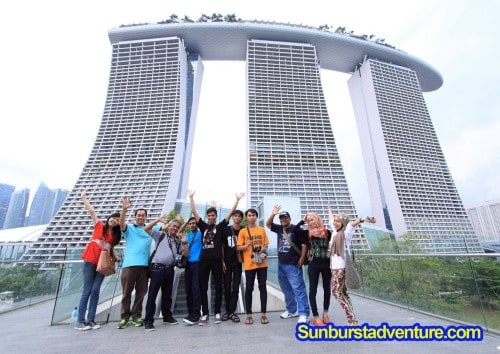 Viktori provindo heavy industry 
Singapore adventure 2013
Bali 2014
Belitung adventure 2015
Lombok 2016
Bunda Mulia International School (BMIS)
Pangandaran & greencanyon 2010
Rafting & Ujung genteng 2011
Yogyakarta 2012
Bromo Pekalen adventure 2012
Yogyakarta 2013
Bromo Pekalen adventure 2013
Bromo Pekalen adventure 2014
Yogyakarta merapi adventure 2014
Rafting & ujung genteng 2014
Belitung Adventure 2014
camping ranca upas adventure 2015
Belitung Adventure 2015
Bromo Pekalen adventure 2015
Camping Cidahu adventure 2015
Yogyakarta merapi adventure 2015
camping ranca upas adventure 2016
Yogyakarta merapi adventure 2016
Jawa timur adventure 2016
Belitung adventure 2016
camping ranca upas adventure 2017
Bandung City Adventure 2017
Malang – Pekalen Adventure 2017
Belitung adventure 2017
Lombok 2017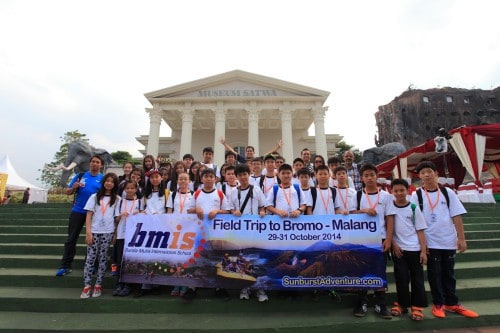 PT. France Valege International (FIORI)
Singapore for winner 2011
Singapore 2012
Blue Bird – IT division
3 Pulau adventure (pulau tidung, pramuka, semakdaun) 2011
ujung genteng 2012
Era property
3 pulau adventure 2013
kawah putih 2014
Aisec Indonesia
greencanyon 2012
greencanyon 2013
Kontraktor San Diego hill
greencanyon 2013
ujung genteng 2014
Tazkia Travel (travel khusus umroh & haji) Singapore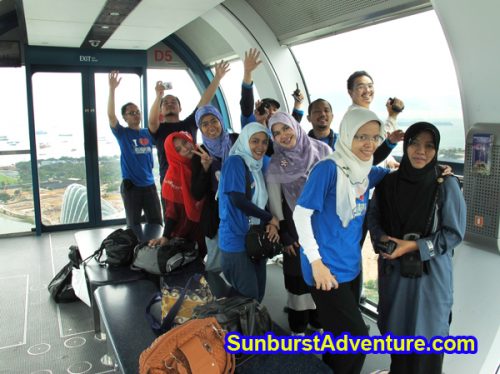 Regatta the Icon 3 Pulau adventure
PT. cardig Logistic – singapore
Bank DKI cabang Cibinong – greencanyon
Universitas terbuka – Bromo
Guru SDK sang timur cakung – kawah putih
Listrikindo Singapore
JGC corporation ujung genteng
Kalbe Farma – AHD division ujung genteng
World Bank – private group camping adventure at cidahu
Nokia Siemens Network (NSN) greencanyon
DBS Bank – credit consumer dept Yogyakarta etnik adventure,
DBS bank – finance dept Bromo sunrise and outbound at batu – malang
Trekking kaki – Singapore papandayan adventure camp – kawah putih garut,bandung
Mitra adi perkasa (MAP) – private group ujung genteng
Pemda Tangerang meeting at banjar, greencanyon – pangandaran
Viadaya family gathering Belitung laskar pelangi 4 days trip
ZTE indonesia ujung genteng
PT. Bhinneka Tatamulya Industry Singapore city adventure
PT. Datadigi Indonesia greencanyon
PT. CRC Sinarmasland 3 pulau adventure
PT. Telkom – divisi bisnis development ujung genteng
---
Testimonial dari client group booking kami
Andre ( bank DBS indonesia)
Deny, mantap service tournya… kulinernya maknyos … gw dah otw plg ke jkt sama andry, btw thanks a lot bos… (Yogyakarta tour, company private outbound gathering, feb 2010)
trekking kaki (Singapore)
"Trekkingkaki's owner would like to thank http://www.sunburstadventure.com/ for their Gunung Papandayan and Kawah Putih arrangement from 6 to 9 August 2010. Our group had an awesome time trekking with SunBurstAdventure. Your hospitality and logistics support made this trip smooth and enjoyable. We like to thank your 'Mummy' for preparing all the scrumptious food and filling our stomachs to the brim. Camping under the stars at Pondok Salada with Hot Plate BBQ was a great surprise and most memorable.
Your team's support, energy and genuine smile made us feel like family and we highly recommend SunBurst Adventure to truly experience the winning Indonesian hospitality."
Catherine zee (Singapore)
@ Denny & team – indeed, thank you for the smooth arrangements of logistics and programme and great meeting with all of you.
@ Ken & Ros – thank you for arranging everything from this side.
Well done guys! A very well arranged trip and I enjoyed myself tremendously. (papandayan & kawah putih 2010)
rosalind (Singapore)
Hi Denny and Team.
Thanks for arranging such a wonderful trip =)
And to all tkkk friends – lets go for more trips together ya…hee the companionship was awesome! (papandayan & kawah putih 2010)